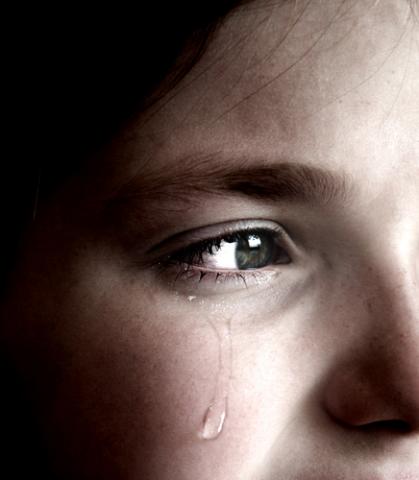 A TRADITIONAL whale-oil lamp is solemnly lit by an Inuit elder. After being brushed with cedar and smudged with sage, three commissioners take their seats. A survivor begins his testimony, haltingly narrating painful memories from 60 years ago. Soon tears begin to flow, and a support person carefully collects the tear-soaked tissues into a basket, to be added to the sacred fire that burns outside the hall. In this space, so filled with sorrow and rage, every ritual communicates respect, empathy, and determination, turning public halls into sanctuaries of healing.

For seven generations Indigenous Canadian children were taken from their homes and sent, most often by force, to Indian Residential Schools. Churches began operating these schools in the early 1860s, and by the 1890s the federal government had begun to make attendance mandatory as part of a policy of assimilation into Canadian society. In these schools children were forbidden to speak their native languages, forced to conform to European ways of life, and often abused emotionally, physically, and sexually. Though most residential schools were closed by the mid-1970s , the last was not shuttered until 1996.

As part of a 2007 legal settlement with survivors, the Truth and Reconciliation Commission of Canada (TRC) was created, with a five-year mandate to document the testimony of survivors, families, and communities affected by the residential school experience and to inform all Canadians about this tragic history. Launched in Winnipeg in June 2010, the TRC will include seven national and a number of regional hearings throughout the country. The hope is to "guide and inspire Aboriginal peoples and Canadians in a process of reconciliation and renewed relationships that are based on mutual understanding and respect."

I have been privileged to observe two of the national gatherings, in Halifax, Nova Scotia, and most recently this past June in Saskatoon, Saskatchewan. The violence and abuse that occurred at these schools is staggering. In Saskatoon, one woman testified that, when taken to school at the age of 5, she was initially excited about receiving an education. But on her very first day, she was stripped of her traditional clothing; her braids were shaved off, and she was later raped by a nun and held under water until she nearly drowned "to teach her discipline." One of her brothers died at that school, and two others have brain damage as a result of severe beatings. Though she was repeatedly told that she was a "dumb Indian," she is now doing doctoral work and remains defiant and courageous. Like many survivors, she spoke of the residential schools as part of the larger legacy of colonization and racism that continues in Canada.

It is a painful fact for Christians that churches—primarily Catholic, Anglican, Methodist, and the United Church of Canada—operated these schools on behalf of the government. Canadian church leaders are, slowly and unevenly, learning how to hear painful truths and to apologize. In 1998, the United Church of Canada offered an apology addressing the legacy of the residential schools, a decade before Prime Minister Stephen Harper did. In Saskatoon, I was encouraged by the impression that most non-Indigenous attendees were church folk. At the same time, it seemed that many denominational officials were struggling to transcend institutional constraints in order to speak publicly from their hearts, something for which Indigenous people long.

As this experiment unfolds up north, Christian leaders elsewhere on "Turtle Island" (an Indigenous term for North America) should pay close attention: We in the U.S. have our own native-residential-schools legacy to confront.

The sacred fire burns continuously during TRC hearings, purifying survivors' tears. The ashes from one hearing are added to the next. We can only hope that the personal and political repentance of our churches will bring meaningful healing—and a future of solidarity with Indigenous aspirations throughout Turtle Island.

Elaine Enns is the restorative justice educator and trainer for Bartimaeus Cooperative Ministries (www.bcm-net.org).
Image: Tears, Lane V. Erickson / Shutterstock.com