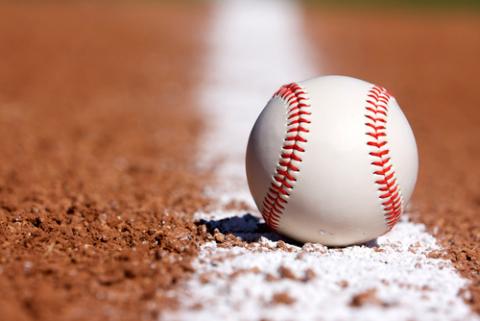 I have been a Little League baseball coach for both of my sons' teams for many years. And I've learned that baseball can teach us life lessons.
Just a few weeks ago, my 9-year-old's team was down 5-0, and we had already lost our first two games. It didn't look good. But all of a sudden, our bats came alive; all our practice and preparation suddenly showed itself. Best of all, our rally started in the bottom half of the order, with our weakest hitters. Two kids got on with walks, and our least experienced player came to the plate. With international parents, he had never played baseball before, and you could tell he didn't have a clue. But somehow he hit the ball, and it went into the outfield. Our first two runs scored, and he ended up on second base. Being from a British Commonwealth culture, he began to walk over to the shortstop and second baseman and shake their hands! "Stefan," I shouted. "You have to stay on the base!" "Oh," he said. "I've never been here before."
Inspired, other kids who had never got hits before also got them now. Then the best hitters started to hit, and we came back to win 11 to 6. In a long team meeting afterward, the kids couldn't stop telling each other what they had learned. "We didn't give up, and we came back!" "Our rally started with the bottom of the order." "Sometimes you get what you need from unexpected places." "We all just kept cheering for each other." "Everybody helped us win today." Finally, our star player said, "This just goes to show you: You can't ever give up on hope. We always have to keep on hoping no matter what."
This is central to our vocation in the churches: to offer unexpected hope, because our mission is to the kingdom of God—"thy kingdom come, thy will be done, on earth as it is in heaven." That is what we pray. And while the kingdom of God was the central message of Jesus and the New Testament, it has faded as ours. Finding salvation to heaven is part of the message, getting closer to God is part of the message, but the heart of the message of Jesus was a new order breaking into history—changing everything about the world, including us.
And when people see that kingdom of God actually being lived out, they are first surprised by it, and then attracted to it.
Such as when a huge, successful church in a Midwestern suburb decides to take on the renovation of dilapidated and failing public schools in the neighboring urban area. Or when a church in the Southern Bible Belt puts up a sign welcoming the Muslim cultural center that had just moved into the neighborhood and befriends those who were afraid of being attacked.
When a Christian family farm business builds day-care centers and houses for their migrant workers, provides college scholarships for their employees' children, and still has the most successful orchard in their region, it attracts attention. When conservative Southern California Anglo churches get deeply connected to Latino churches in their own communities, come to know each other's faith and families, and then seek to fix a broken immigration system, it gets the attention of policymakers in Washington. When an evangelical mega-church in Chicago sends its people to the Middle East and starts speaking up for beleaguered Palestinian Christians, it challenges foreign policy. When another such church in Ohio doesn't just righteously proclaim itself to be "pro-life" but quietly takes in hundreds of low-income pregnant women to help them carry their children to term and settle into a better life, people feel helped and not just judged. And when people in faith-based organizations and denominations who might vote differently in elections draw a "circle of protection" around the poorest and most vulnerable, to make it clear to both parties that the politicians must not balance budgets and reduce deficits by increasing poverty, it breaks through the politics of self-interest.
All these are true stories. And they are all about the unexpected and about bringing hope to hopeless times. The church should never be content with what is predictable, never become cynical about change. Our call from God is to create faith communities whose vocation is to be unpredictable and who can offer hope where nobody else does.
That's because we are not committed to the kingdom of any culture, class, or racial group, or the kingdom of America or any other nation state, or even to the kingdom of any church; but rather to the kingdom of God, which is meant to turn all the other kingdoms on their head and bring new hope to lives, neighborhoods, nations, and even the world.
Jim Wallis is editor-in-chief of Sojourners magazine.