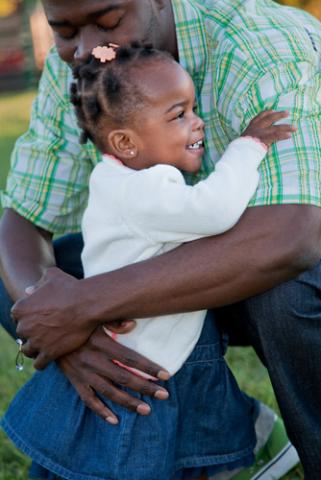 NEARLY 50 YEARS ago, the U.S. Department of Labor issued one of the most controversial and influential reports of our time, "The Negro Family: The Case for National Action," aka "The Moynihan Report," named after its author Daniel Patrick Moynihan. The March 1965 report offered our nation's first comprehensive look at the roots of poverty in the African-American community 100 years after the Civil War. The picture wasn't pretty.
Pointing to black poverty's roots, Moynihan started with the hell that was the U.S. slave system: "American slavery was profoundly different from, and in its lasting effects on individuals and their children, indescribably worse than, any recorded servitude, ancient or modern." Going on to quote Nathan Glazer, Moynihan illuminated the absolute powerlessness and dehumanization of enslaved black people under antebellum law and within the social structures of slavery.
Moynihan went on to examine the impact of the Reconstruction period, urbanization, unemployment, and inequitable wages on African Americans' economic station in U.S. society. He concluded that the single greatest result of these forces was black families' demise. And the single greatest result of this demise was entrenched poverty, according to Moynihan.
A 2013 Urban Institute report, "The Moynihan Report Revisited," reflected that in the early 1960s Moynihan was alarmed that 20 percent of black children lived in single parent households with their mothers (not their fathers), but by 2010, 20 percent of white families lived in such households while 53 percent of black children were being raised by their mothers. According to the Urban Institute, fatherlessness in the U.S. has gotten worse, and it is no respecter of race.
The Twittersphere blew up in January 2013 when Oprah Winfrey aired a live telecast of her Lifeclass on her OWN network. It was the first of a two-part series on "Fatherless Sons" that she followed up with a two-part series on "Daddyless Daughters" later that year.
The multiethnicity of the "Sons" and "Daughters" in both the studio and online audiences was stunning. With Moynihan's report indelibly fixed in the American consciousness, with whispers of welfare queens, Willie Hortons, "takers," and "dead-beat dads" of the darker hue etched into the mass consciousness of our society, I expected the audience to be black—that's it, just black. But it wasn't.
In Oprah's Lifeclass, white and Latino men and women stood alongside fellow black audience members and wept as they shared their own stories of abandonment, feelings of worthlessness, and personal struggles to recover from the effect of daddy not being there.
The Centers for Disease Control released a new study in January that shed light on Oprah's audience. While black men are still more likely to live apart from their children, the CDC study found that black men were actually more likely than any other group to maintain contact and involvement in their children's daily lives while living apart. For their younger children, African-American men were more likely to feed, bathe, diaper, and read to them daily. Likewise with their older children from whom they live apart: African-American men were as or more likely than any other group to take their children to daily activities, talk to them about daily activities, and help them with homework.
The CDC study did not explore the causes of its findings, but the results affirmed that in the face of societal changes in U.S. family configuration, African-American men are exceptional fathers.
It is worth noting that all of Oprah's Lifeclass experts were African American: Iyanla Vanzant was joined by Rev. T.D. Jakes, Geoffrey Canada (CEO of Harlem Children's Zone), and Dr. Steve Perry, founder and principal of Capital Preparatory Magnet School, to offer healing counsel to broken sons and daughters of every hue.
Perhaps the centuries-long struggle to have and maintain African-American families in the face of forced estrangement, structural oppression, and entrenched poverty has born in the souls of black men and women enduring family values and healing practices that the rest of the country can glean from for such a time as this. 
Lisa Sharon Harper is senior director of mobilizing at Sojourners.
Image: Smiling little girl hugs father, Flashon Studio / Shutterstock.com