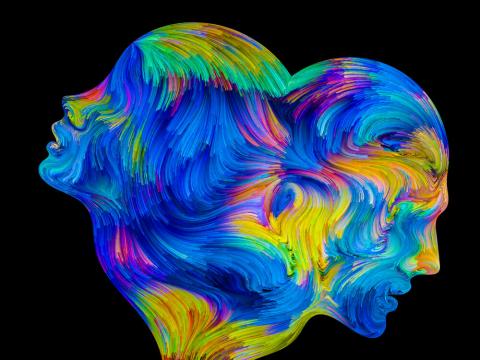 According to the National Alliance on Mental Illness, roughly 1-in-5 adults in the U.S. experiences mental illness in a given year. That's 43.8 million people — and many of those millions are Christians. And yet a stigma and silence around mental health persist, in our churches and our communities.
As Robyn Henderson-Espinoza writes, theologies that emphasize mental illness as a "test of faith" or evidence of sin leave little room for people to find comfort, solidarity, or healing in their communities of faith. Instead, many suffer in isolation, their struggles ignored or even amplified by those places where they seek spiritual sustenance.
Mental health and its treatment intersect with a number of other crucial justice issues, including racism, sexism, and LGBTQ justice. If our faith compels us to care for and be in solidarity with others and especially with those who are particularly vulnerable, we must be willing to talk about mental health.
(Don't miss our reported story on how churches do, and don't, act as spaces of healing; and one pastor's story on his struggle with mental illness.)
May is Mental Health Awareness Month, and we want to hear from you — how has mental illness affected you or your relationships? How has it been discussed in your church? Where do you find the support you need? Tell us your story, and we may feature it on our site.
If in immediate crises, please seek help. You can find contact info to talk to someone via phone or text here.
Submit Your Story