As a member of Sojourners Stewardship Community, your faithful gifts enable us to share our vision for the future and ensure that this community remains strong, sustainable, and continues to reach more people and places of influence. This community helps us sustain a significant portion of our $5 million annual budget.
Our levels of giving include:
Change Makers (giving between $1,000-$5,000 annually)
Movement Builders (giving between $5,000-$20,000 annually)
Founder's Circle (giving at $20,000 or more annually): This is the most intimate group of the Stewardship Community and it's members are critical leaders in the social justice movement, sustaining Sojourners' core values with their visionary support. Learn more about the Founder's Circle here.
Learn more about all the benefits associated with these levels here.
Your Gift In Action (these are a few examples of what your giving at these levels can accomplish):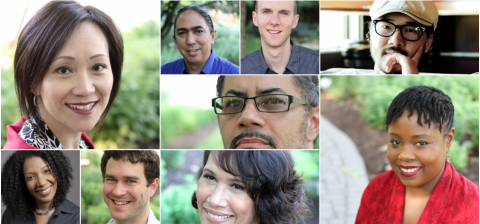 $3,500 covers the cost for one Emerging Voices leader to attend an annual retreat (including lodging, travel, and food).
$10,000 is the annual cost of our web hosting service, allowing us to reach more than 2.8 million people from more than 220 countries and territories throughout the world.
$23,000 is the estimated cost of one fellow to participate in the yearlong fellowship program.
$115,000 covers the cost to publish one month of Sojourners magazine, including all labor and non-labor costs.
Help us make change, build a movement, and move mountains by joining the Stewardship Community today! For more information, please contact Kaitlin Hasseler, Director of Major Gifts, at khasseler@sojo.net or 202-745-4610.