SojoAction
Climate Justice
SojoAction

: Climate Justice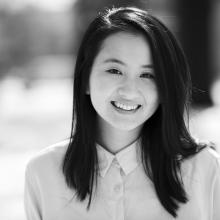 Climate Justice Campaign Coordinator
We are living into a new era of climate change. Intense floods, cyclones, droughts, and wildfires are escalating in intensity and pushing the boundaries of extreme weather. Vulnerable communities, most often people of color and low-income people, already bear the disproportionate burdens of climate change.
Grassroots organizing by young people has ushered the climate crisis into the national conversation in ways never seen before. I believe people of faith are uniquely called and positioned to play a pivotal role in the national zeitgeist on climate change by providing moral leadership and clarity in the wake of such a moral emergency. We do this through building mobilizing power in congregations nationwide to advocate for transformative, just, and compassionate policies at every level of government.
We hope to provide definition to the climate crisis in ways that become palatable and energizing for people of faith through storytelling, handing the mic to those most afflicted, pushing for culture change, and leading from biblical rootedness. Join us.
Climate Justice
Resources
Our Work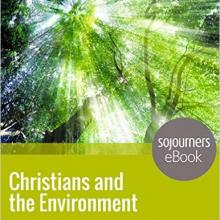 Combining Bible study, social and economic analysis, and personal stories, this collection of Sojourners articles is part of a series designed to spark discussion, thought, and action about how to live out God's call to love the whole world.
How Indigenous worldviews offer hope to a besieged planet.
As people of faith, we are called to build and imagine right relationship with others and the earth. Call on Congress to enact bold, just, and transformative climate policies for the protection and thriving of people and the planet.
Climate Justice
Latest Stories
The pope said technology is worthless unless it is used to bring about a more humane and simpler society.