SojoAction
Climate Justice
SojoAction

: Climate Justice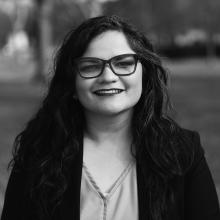 Director of Campaigns and Mobilizing
We are living into a new era of climate change. Intense floods, cyclones, droughts, and wildfires are escalating in intensity and pushing the boundaries of extreme weather. Vulnerable communities, most often people of color and low-income people, already bear the disproportionate burdens of climate change.
Grassroots organizing by young people has ushered the climate crisis into the national conversation in ways never seen before. I believe people of faith are uniquely called and positioned to play a pivotal role in the national zeitgeist on climate change by providing moral leadership and clarity in the wake of such a moral emergency. We do this through building mobilizing power in congregations nationwide to advocate for transformative, just, and compassionate policies at every level of government.
We hope to provide definition to the climate crisis in ways that become palatable and energizing for people of faith through storytelling, handing the mic to those most afflicted, pushing for culture change, and leading from biblical rootedness. Join us.
Climate Justice
Resources
Our Work
Climate Justice
Latest Stories
"We pray for people struggling — who need your help and grace / on every flooded island and in each flooded place."

Passing the largest package of climate investments in U.S. history came with a terrible set of trade-offs; Joe Biden has the power to change that.