Zamone "Z" Perez is a reporter for Medill News Service, covering politics. He is a Sophomore journalism and political science double major. Along with writing for MNS, Zamone also is a research fellow for Ufahamu Africa, a podcast featuring life and politics on the African continent. In past terms, he has also written for The Daily Northwestern, focusing on politics and religion.
Posts By This Author
Biden Leans Into His Catholicism Ahead of South Carolina Primary
02-28-2020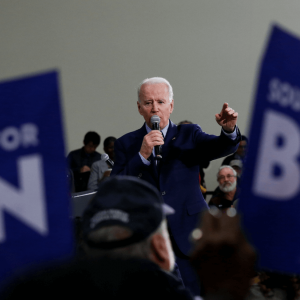 The former vice president – and the Democratic primary's only Roman Catholic candidate – attended a morning Mass to have the ash rubbed onto his forehead to be reminded, as the old dictum goes, that from dust he came, and to dust he shall return.