Yuru (Priscilla) Zhu is a graduate student at Northwestern University's Medill School of Journalism, a multimedia journalist who reports on anything that intrigues her. She is also a social media intern at VOA and a freelancer at Happenstance, a podcast app. Prior to Medill, Priscilla was a full-time intern reporter for The Paper, a major news organization in China, producing long-form narrative stories on various social issues. You can find her work from Washington and beyond on her website.
Posts By This Author
Policymakers Aim to Address 900,000-Person Green Card Backlog
07-29-2019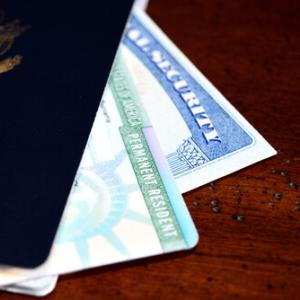 Several proposals in Congress are competing to address the backlog of more than 900,000 approved employment-based green card applications by changing the way they are distributed. The House has passed and sent to the Senate a measure that would end country-based caps, which would significantly increase the number of Indian and Chinese green card holders.