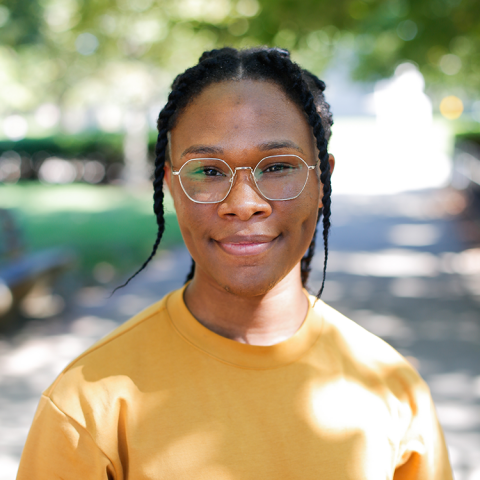 Xena Scott was born and raised in Tampa, Fla., where he was very grateful to have grown up on the coast. He graduated in 2021 from Florida International University with a bachelor's degree in French and Francophone studies with a minor in English. His senior thesis focused on how French societal values shaped the presence of women in French political movements.
Xena's interest in environmental justice brought him to Sojourners. Having been raised along a coastline, Xena's love for the ocean, and the protection of it, has been a passion of his from an early age. But it was his heightened interest in "sacrifice zones" that changed his motivations from what he thought were cosmetic changes to a holistic initiative for climate justice. Xena is proud to work at an organization that prioritizes the mission of social justice and hopes to further the mission of climate justice.
In his spare time, you can find Xena perusing the science fiction section of the local bookstore, writing poetry, or making his bi-weekly visit to the Baltimore Aquarium.