Whitney Rio-Ross has a master's in religion and literature from Yale Divinity School. She teaches as an adjunct in Nashville, Tenn.
Posts By This Author
I Waited 17 Years for This Poetry
06-25-2020
A review of 'In the Lateness of the World: Poems,' by Carolyn Forché.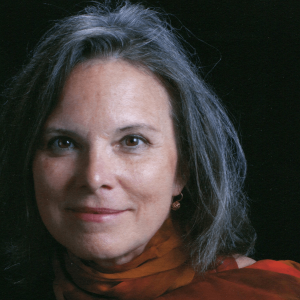 CAROLYN FORCHÉ'S FOURTH poetry collection, Blue Hour, appeared in 2003, and her readers have longed for the next ever since. It's hard to imagine any poetry book worth a wait of 17 years. Forché's new collection, In the Lateness of the World, is worth more.
As the title suggests, Forché explores a dying world—countries ravaged and erased by war, islands drowned in natural disasters, seas overflowing with garbage. The poems are both haunting and haunted, including the memories of a lost world and the corpses that remain.
Forché coined the term "poetry of witness." Her witness here is not only characteristically unflinching but also a challenge to readers.
The first half of the book mostly grieves the world's tragedies at large, but always with the particularity that gives her ghosts a pulse. Nearly every poem includes rapid lists of sharp images. Forché's lists dizzy and overwhelm, effectively dropping us into warzones and forcing us to follow her through an apocalypse.
The Scandal of the Adjunct Instructor System
10-22-2019
A review of "The Adjunct Underclass: How America's Colleges Betrayed Their Faculty, Their Students, and Their Mission," by Herb Childress.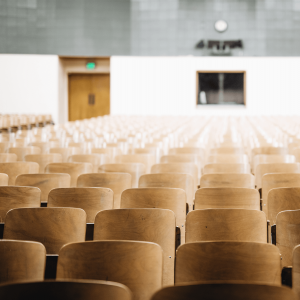 IN THE ADJUNCT UNDERCLASS, Herb Childress addresses a pressing issue of justice in higher education: the mistreatment of more than half the nation's college instructors. Childress explores the making of adjuncts—contract workers (like rideshare drivers) who teach on a class-by-class basis, earning a fixed rate that is less than half what a "full-time" professor would make for the same work. Most receive no benefits and no assurance of future classes.
After a boom in college attendance 20 years ago and the foolish assumption that population growth and a robust economy were constants, the higher education system is scrambling to make up for greedy mistakes. The price for those mistakes is being paid by teachers, who should be concerned about educating students, not struggling for survival on subsistence wages. And so the real cost is to education itself.
The Adjunct Underclass is masterfully written and thorough, covering budgets, expansion, accreditation, hiring, and the ambivalence of tenured faculty. Adjuncts offer horror stories of scraping by while waiting on empty promises of an established position. These stories demand moral outrage.