Posts By This Author
REVIEW: HBO's The Leftovers, a Grim Take on the Limits of Grief and Faith
07-07-2014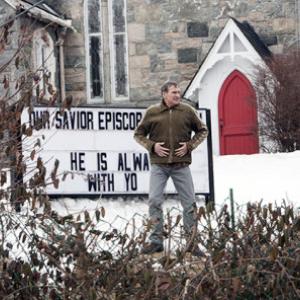 HBO's "The Leftovers" is the feel-good series of the summer, if your summer revolves around root canals and recreational waterboarding.
Indeed, it's pretty grim stuff — but quite engrossing and worth your time, thanks to intense performances by Justin Theroux and Christopher Eccleston, and the way creators Tom Perrotta, who wrote the book on which the series is based, and Damon Lindelof, best known for screwing up the end of "Lost," unflinchingly tackle the nature of grief and the limits of faith.
Can you call it an apocalypse if you can still get a decent bagel afterwards? It's three years after what has been termed the Sudden Departure, when 2 percent of the world's population — Christians, Jews, Muslims, straight, gay, white, black, brown, and Gary Busey — suddenly disappeared.
Pillsbury Bake-Off Puts Crimp in Cook's Passover Prep
03-22-2012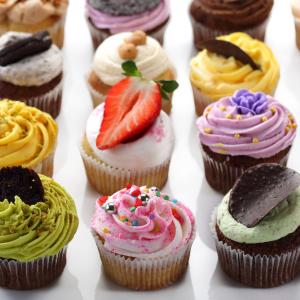 Jews have been known to have a last hurrah before Passover, gorging on pizza, pasta, bagels, cakes and other leavened goodies that become verboten during the eight-day holiday, which starts this year on April 6.
But the last thing Amy Siegel probably wants to eat right about now is another cupcake.
Siegel, a wife, mother of four and strictly observant Jew from Clifton, N.J., is a bit of a big deal in cooking contest circles, with about $50,000 in winnings to her name, including the grand prize in the Man-O-Manischewitz Cook-off three years ago.
Now, after years of trying, she's finally made it to the majors, snagging one of a hundred spots in the biennial Pillsbury Bake-Off in Orlando on Monday (March 26) with her strawberry swirl-peanut-butter-brownie cupcakes. The grand prize is $1 million.
Only one problem: The bake-off takes place 11 days before Passover, and all the weeks Siegel typically devotes to preparing her kitchen for the holiday -- swapping out her normal cookware, dishes and cutlery for Passover versions and emptying her cupboards and fridge of all food not fit for Passover -- she's spent rehearsing her decidedly non-Passover-friendly recipe.