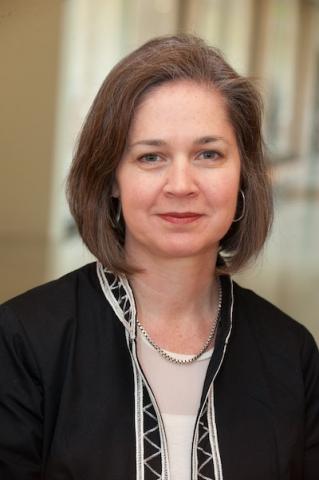 Rev. Verity A. Jones is the executive director of the Center for Pastoral Excellence at Christian Theological Seminary (CTS) in Indianapolis, Indiana. She also serves as the project director of the New Media Project, which she founded in 2010 at Union Theological Seminary in the City of New York before bringing it to CTS in 2012.
She is a graduate of Yale College (B.A. '89), and Yale Divinity School (M.Div. '95), and is an ordained clergy person with joint standing in the United Church of Christ and the Christian Church (Disciples of Christ). Verity served as Senior Minister of Central Christian Church (Disciples of Christ) in Terre Haute, Indiana, for six years, and Associate Minister of the Colchester Federated Church (ABC/UCC) in Colchester, Connecticut for three.
She is the former publisher and editor of the award-winning magazine, DisciplesWorld and a past president of the Associated Church Press. She serves on the board of directors of Religion News Service LLC. Her work has also appeared in US Catholic, Faith and Leadership, Christian Century, Biblical Preaching Journal, and Journal for Preachers.
Verity worked with the Wabash Pastoral Leadership Program at Wabash College in
Crawfordsville, Ind., as the Associate Director until 2012. She is also a member of the board of directors of the Louisville Institute. She has lectured at Chautauqua Institute and taught a writing workshop at Collegeville Institute.
Posts By This Author
Could Loaves and Fishes Change The Immigration Dilemma?
07-28-2014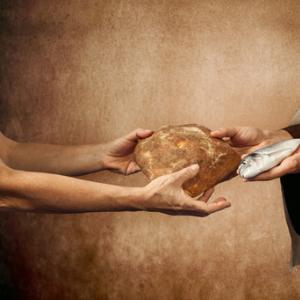 What might happen if we were to look at the two goods of protection and hospitality not as competing goods in a world of scarcity, but as complimentary goods in a world of abundance? I think we might come up with new solutions that no one has yet imagined.
In June, reporters for The Washington Post described deplorable detention conditions of the border patrol station in McAllen, Texas.
"The sick are separated by flimsy strips of yellow police tape from the crying babies and expectant mothers. They subsist on bologna sandwiches and tacos, with portable toilets and no showers, and their wait can last for days," they wrote.
Soon after, President Obama declared a "humanitarian crisis" at the Mexico-U.S. border, citing a massive increase of undocumented children from Central America crossing the border. Without enough resources to house and care for the tens of thousands of children while they wait for an immigration hearing, the border patrol has been overwhelmed.
When Homeland Security Secretary Jeh Johnson visited the station in May, he asked one young girl, "Where's your mother?"
"I don't have a mother," she replied tearfully.
On Scripture: Shrewd Christians
09-16-2013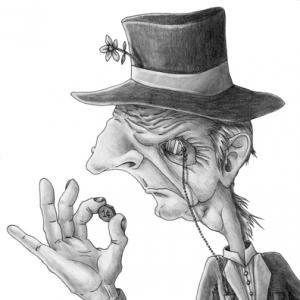 We worry now, but we've been concerned about the economy for a long time. The economic recovery from the recession in America has been slower than we hoped, and people continue to suffer from the collapse of so many industries and jobs and safety nets. Much of the pain seems new for large swaths of the American population. But in reality, we've been worrying about money forever.
The August employment report from the Bureau of Labor Statistics shows a slight decline in the unemployment rate (down to 7.3 percent from 7.4 percent in July), according to Businessweek. But the drop is largely attributed to a reduction in the workforce of about 300,000. What's more, the participation rate (number of people working or looking for work compared to the total working age population) fell from 63.4 percent to 63.2 percent, the lowest since 1978. The National Employment Law Project noted that much of the job growth in August was in retail and food service, industries that generally offer lower paying and part-time jobs.
Even though a growing number of economists see modest and encouraging signs in the recession recovery, the slow growth continues to cause trouble for many Americans. Businessweek writer, Matthew Philips, even questioned whether the economy might be "stuck in second gear" without hope of a more robust "third gear" to propel the recovery forward.
The economic health of the nation has long been a concern to people of faith, because we care for the poor, and poverty has been a persistent problem in rural area and urban centers alike. What's more, we know there are people of all income levels who struggle with money and possessions, and we are concerned about this, too. We worry that people have enough to eat and that wealth not corrupt our best desires and intentions.