Vera Baboun is the mayor of Bethlehem.
Posts By This Author
COMMENTARY: In Bethlehem, Pope Francis Can Show His Support for Peace, Justice
05-22-2014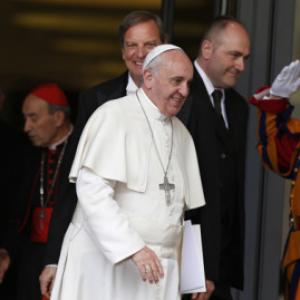 The visit of Pope Francis to Palestine, though initially intended to be a simple ecumenical meeting with the Patriarch of Constantinople, has turned into an enormous opportunity for His Holiness to reaffirm his commitment to peace and justice in a land that so desperately craves these things.
The people of Palestine, Christians, and Muslims, are anxious to hear a word of hope in the Holy Mass to take place in the Manger Square in Bethlehem in front of the Nativity Church where Jesus — the messenger of peace, love, and hope — was born.
Francis' visit is both timely and crucial. We Palestinians heard him clearly when he said: "We must restore hope to young people, help the old, be open to the future and spread love. Be poor among the poor. We need to include the excluded and preach peace."