Treasure Ingels-Thompson is a writer and mother of two living in rural, central Alabama where she and her family work to develop a forest garden to contribute to the sustenance of their town. In the garden, she and they reflect on many gifts, bounty.
Posts By This Author
The Kind of American I Want to Be
07-05-2013
There have been Ingelses of my line in the United States, the colonies, since well before our independence was declared. And my mother's family, too, has deep American roots representing various social, political, and spiritual diasporas.
My family lore and mystery include numerous tales of revolutionaries, pioneers, early American educators, statesmen, industrialists, philanthropists, and even Indian captives. Many of you have probably read the works of one of my forebears, Laura Ingalls Wilder, who recounts what life was like for people who headed into great unknowns to make familiar places for themselves, a sense of home, community, belonging.
Other well-known American ancestors were DeHarts and Boones, people whose vigor and muscle are legendary in the colonies and at various points along the frontier.
And of this stock in my stew, I am ever proud.
But every American started as an immigrant, and along the lines leading to me are other sorts of immigrants, too.
Sustainability: God's Gift and Charge
10-18-2012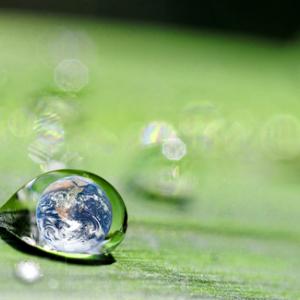 God created the earth to produce every thing Adam and then Eve — and then their issue, and then all of us — would need. In the beginning, the garden needed little tending, but — due to a rather fortunate fall — eventually Adam and Eve, as his helpmate, and their children and the issue of generations had to toil the earth to pull from the garden those things God intended to meet their needs.
Along the way, progress was made in the form of extensions of the garden bounds, the distribution of water and other nutrients, applications of healthful foods and herbs, techniques for every aspect of garden production. A community grew from a couple who worked hard as stewards, first out of penance and then, I think, out of love for the land provided to sustain them and for each other as they worked together. This is the story of how sustainability came to be.
To simplify: God created the Heavens and Earth. He designed a glorious garden and put in it everything needed to make that garden productive: plants, water, clean air, soil, enrichers (bugs, worms, life, decay), animals, and the Sun, the first and last fuel. And, finally, He made man and woman.