Toya Richards Jackson is a licensed Baptist minister from Louisville, Ky. She holds a Master of Divinity degree from Louisville Presbyterian Theological Seminary and is the owner of Grace Multimedia, LLC.
Posts By This Author
My Journey Through Food Stamps
12-04-2013
Fear, anxiety, and secrecy marked the roughly year and a half I received federal food stamps.
Like the New Testament's famed Samaritan woman who snuck to the well at an odd hour to get water, I tried to retrieve the sustenance my family needed outside the view of my immediate community.
I tried never to let those around me see me using the food stamp card, and certainly wouldn't have ever told my extended family or friends. I wanted no one to know I was living outside the bounds of "acceptable" life.
I had decided to find out whether I qualified for the Supplemental Nutrition Assistance Program (SNAP) while a full-time seminary student trying to raise three teens — one of them in college. I worked jobs as much as I could around my school schedule, but in the end I never had enough money to pay bills, meet my children's needs, and buy enough groceries for the month.
Called to Lead
11-05-2013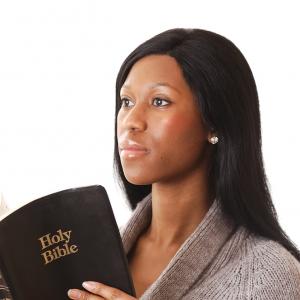 More and more African-American women are called to ministry—yet still excluded from the pulpit.