Posts By This Author
Our Most Segregated Hour: Church, Black Theology & René Girard
04-24-2013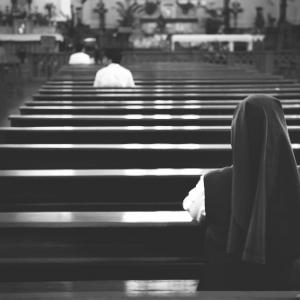 On March 31, 1968, a few short days before his assassination, Dr. Martin Luther King, Jr., preached at the National Cathedral in Washington, D.C.
He spoke a phrase he had used on a number of occasions and which by now, 45 years later, has gained a hard proverbial ring: "Eleven o'clock on Sunday morning is the most segregated hour of America."
The situation he described has stubbornly resisted any real movement, but the recent emergence of a radical theology dealing with violence itself is promising a crack in the walls that divide.
Black theologians such as James Cone and Kelly Brown Douglas have recognized the work of the theoretical anthropologist, René Girard. They consider it one of the few frameworks able to illuminate the nature of the violence suffered by the African-American community.