Tommy Airey, a retired teacher in Detroit and co-editor of RadicalDiscipleship.net, works with St. Peter's Episcopal Church and We the People of Detroit, an organization struggling for water justice.
Posts By This Author
Thirsting for Democracy
, , 03-23-2016
In the Michigan water crisis, the roots of the problem go a lot deeper than contaminated pipes.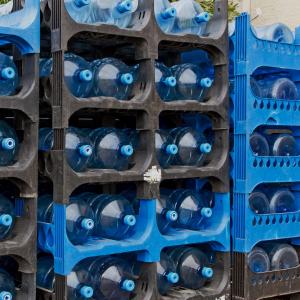 How are a poisoned water supply in Flint and water shut-offs in Detroit connected? Tommy Airey, co-editor of RadicalDiscipleship.net, talked with Detroit activists Monica Lewis-Patrick and Cecily McClellan to get the story behind the story.
LONG BEFORE water shut-offs and poisoning in Flint, democracy in much of Michigan had been hijacked. By the time a governor-appointed "emergency manager" was foisted on Detroit in spring 2013, every large black-majority city in Michigan—from Flint to Benton Harbor to Highland Park to Saginaw—had been appointed an EM, stripping all powers from elected leadership while possessing the authority to renegotiate or cancel union contracts, hire and fire government employees, and sell, lease, or privatize local assets.
Two years ago, about the same time that Flint's EM transferred the city's water source from Detroit's water system to the highly toxic Flint River, Detroit's EM ordered the city water and sewerage department to begin shutting off the water of all Detroiters who were two months or more behind on their water bills.
Today, in a city with 40 percent of its population surviving below the poverty line, Detroit water rates are twice the national average, and an estimated 100,000 residents, including many elderly folks and children, have had their water shut off by the city. The measures are forcing many longtime, low-income residents, the majority of them black, to leave the city.
Since 2008, the grassroots organization We the People of Detroit (WPD), led by five African-American women, has been creatively resisting emergency management—first of the school system and then the entire city—with a steady campaign of awareness-raising, canvassing, water delivery and advocacy for shut-off victims, and a comprehensive mapping project soon to be released.
Monica Lewis-Patrick is the charismatic, energetic point guard of the group, fueled by the Holy Ghost and her morning standard: a cup of coffee sweetened with four sugar packets. Lewis-Patrick, who's a grandmother and the mother of two teenage daughters, lost her bid for city council two years ago by a few hundred votes. A few weeks later, she lost her only son to gun violence.
Cecily McClellan, the quiet, confident, all-business power forward of Team WPD, is a retired city employee and former vice-president of the Association of Professional and Technical Employees.
I spoke with them at WPD headquarters on the third floor of St. Peter's Episcopal Church—a stone's throw from a downtown getting a corporate facelift financed by public bonds, subsidies, and tax abatements to draw companies in from the suburbs, while many residents struggle just to survive and keep their homes. —Tommy Airey
Tommy Airey: Let's get this straight: Are you advocating for free water for low-income Detroiters?
Monica Lewis-Patrick: Free water has never been the ask. Personally, I'm not opposed to free water. I believe that water is a human right, and that everyone should have access to it. But the ask here in Detroit has always been for affordable water.
What are the mayor's objections to an affordability plan in Detroit?
Lewis-Patrick: Over the last 11 months, water shut-offs have led to more foreclosures and pushing people out of the city. We believe [city officials] do not want to participate in a water-affordability plan because it would allow more people to stay in the city, especially in communities they want cleared out for future development.
Is this a conspiracy?
Lewis-Patrick: Conspiracy, in my mind, isn't the appropriate term, because a lot of times people marginalize conspiracy as just somebody's idea or accusation. What I would say is that it has been a collaborative, well-orchestrated system of evil. We know for a fact, through all the political analysis and economic research that has been done, that the city bankruptcy didn't have to go down. People saw it as an opportunity to be able to divest from the water department, to weaken the water department intentionally.
Flint was actually advised by the governor and his emergency managers to come off of the Detroit Water and Sewerage Department system and then to become a part of another water system called KWA [Karegnondi Water Authority]. Flint was the largest external customer of the Detroit water system. How is it that you are advising us to become financially solvent, while at the same time all your deeds are making us insolvent?
The Biblical Case for Resistance
10-30-2015
Messiansim Against Christology: Resistance Movements, Folk Arts, and Empire, by James W. Perkinson. Palgrave.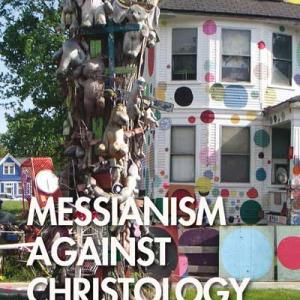 GROWING UP conservative, white, suburban, and evangelical in North America, for me nothing was more important than the Bible and Jesus. Yet like many, I have grown out of evangelicalism—not because the Bible and Jesus are no longer important, but because the "Bible answer men" have used their interpretations to justify nonsense all over the globe.
James W. Perkinson's Messianism Against Christology is an important contribution to the Bible and Jesus reclamation project of post-evangelicals, poets, and prophets. This works delves into "the deep past" of cultures and scriptures, but begins and ends in current-day Detroit (a city where imperialism and resistance face off daily). Perkinson reads this cityscape and riffs on an alternative future glimpsed in urban folk art, hip-hop, and "rewilding" abandoned spaces.
Perkinson proclaims that "this work is a reading of the Jesus-event as movement ... and intelligible only to the degree we take such 'movement history' seriously." He takes to task the monopolizing and colonizing "Western messianic complex" and the corresponding doctrine represented in classic Christology: "[N]o other name has leveraged more conquest, enslavement, and plundering in human history. ... under the spiritual sponsorship of a kind of Logos-delirium, 'Christ' has been made the Alpha-Male Author and Great Heavenly Apologist of the End Game of the epoch."
Perkinson ultimately offers a theological correlate to Daniel Quinn's Beyond Civilization. A truly biblical messianism (as opposed to Christology) is a creative, analytic critique of empire rooted in small communities of nurture and struggle. "What we need to be saved from in such an orientation," Perkinson writes, "is the imperial pretension to conquer, control, and enslave an entire planet of resources and life forms."
Perkinson's own urban roots dispel the myth that those who commit to this messianism against Christology must literally check out of civilization and enter the wild. Perkinson upholds a faith that "will highlight values and recall traditions whose power is rooted in wildlands symbiotics and insist these are central to the struggle for justice in an otherwise settled lifestyle." It's more about a shift in mentality and sensibility than about geography.