Posts By This Author
Judge Halts Trump Curbs on Asylum for Domestic Abuse Victims
12-19-2018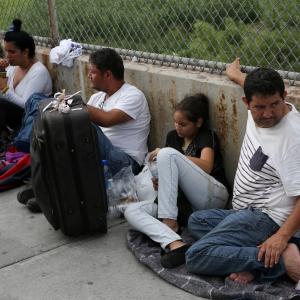 A U.S. judge struck down Trump administration policies aimed at restricting asylum claims by people citing gang or domestic violence in their home countries and ordered the U.S. government to bring back six deported migrants to reconsider their cases.
Judge to Weigh New Rules for U.S. Reuniting of Migrant Families
07-13-2018
"They took the children from us without any explanation," said Isabela, who asked that only her first name be used. "I felt I had lost her, that I could not find her."