Tim MacGabhann is a Mexico City-based correspondent.
Posts By This Author
Pope Francis' Upcoming Mexico Visit Draws Mixed Reviews
02-11-2016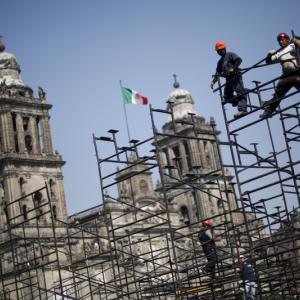 On a recent morning outside the Church of San Agustin in the middle-class neighborhood of Narvarte, two students sell bric-a-brac and blast the Beatles' "Let It Be" through a smartphone hooked up to speakers. When asked what Pope Francis' first visit to the country as pontiff on Feb. 12 means to them, they shrug. "It's not like he's going to come in and magically make all of our problems go away," said Uriel Velazquez Tonantzin, 20, who dropped out of seminary a year ago to take a music composition program.