Sylvia Yu is a Hong Kong-based journalist and philanthropy adviser. She directed funding to Mercy Outreach in 2008 and 2009. She tweets at @Light1candle.
Posts By This Author
A Relentless Faith
03-14-2013
Steven Kim won't let anything—not even imprisonment—stop him from his mission to care for the people of North Korea.
ON SEPT. 23, 2003, Steven Kim was arrested and later escorted into a detention center in northeastern China with bound hands and heavy chains on his feet. His crime? Helping undocumented migrants—North Korean refugees—in China.
After decades of famine, mismanagement of resources, and a severe state-controlled system, the Democratic People's Republic of Korea—more commonly known as North Korea—has evolved into one of the most secretive and isolated countries in the world. About 2 million people have died since the 1990s, and still the country cannot feed its people without foreign aid. This shortage of food has driven thousands of North Koreans to migrate illegally to China by crossing the Tumen River in search of food and respite from the totalitarian regime.
Before his imprisonment, Kim—a Korean-American businessman from Long Island, N.Y.—lived in China and operated a furniture business. As a non-denominational Christian, Kim became a member of an unregistered house church in Shenzhen, which operated outside the Chinese government's control. After meeting Tae Nam, a North Korean man, and hearing his desperate story firsthand at his house church, Kim was instantly drawn into the underground railroad of supporters of North Korean refugees.
AFTER SEVEN MONTHS at a detention center, Kim was sentenced to five years in prison, under Article 318 of the Chinese criminal code, for helping undocumented North Korean migrants and harboring them in his home.
Works of Mercy
02-01-2012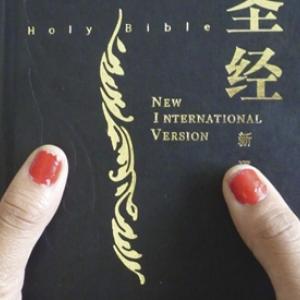 Chinese churches face off against human trafficking -- and start to see social justice as part of their mission.