Stephen Schneck recently retired from heading the Institute for Policy Research & Catholic Studies at The Catholic University of America, where he also held a tenured position teaching political philosophy for many years. He received his doctorate from the University of Notre Dame. An advocate for Catholic social justice teachings in American public life, he was a founding board member of Catholics in Alliance for the Common Good. He was National Co-Chair of Catholics for Obama and was appointed to President Obama's White House Council for Faith-Based and Neighborhood Partnerships. In addition to his academic publications, he writes regularly for US Catholic and for Religion News Service.
Posts By This Author
Pastor, Prophet, Pope
08-02-2013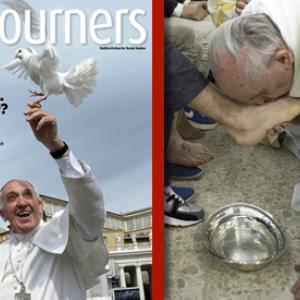 Francis—refreshingly candid and seemingly repelled by the perks of the papacy—offers new hope for the Catholic Church and beyond.