Sierra Lyons is a freelance journalist covering race, education, politics, Christianity and their intersections. Her work has been featured in the Washington Post, New York Magazine, and the Huffington Post.
Posts By This Author
When Christian Colleges Fire 'Woke' Professors, Who Will Stop Them?
08-17-2023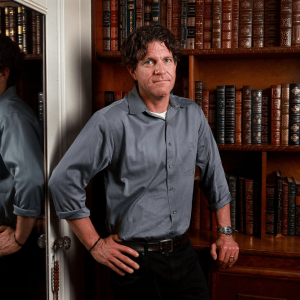 Professor Sam Joeckel's 21-year tenure at Palm Beach Atlantic University ended after a single complaint from a parent who stated that Joeckel was indoctrinating his students. What started out as a typical day in February soon became a nightmare for Joeckel as the dean and provost of the university waited for him outside his classroom to inform him his teaching contract wouldn't be renewed.
The Revival White Christians Are Missing
07-05-2023
Despite the many revival services and conferences held every year across the country, it seems white Christians in the U.S. have yet to be radically transformed when it comes to justice advocacy. I'm not looking to label others' revival experiences as "true" or "false." Instead, I'm hoping that Christians in general — but white Christians specifically — learn to expand their understanding of what a revival entails. After the harm and reprimand I experienced in the white evangelical church for my dedication to social justice, I have returned to the Black church tradition in which I was raised. Being in this space has affirmed my belief that worshiping Christ and fighting for a more just world go hand in hand.
Ultimately, I think there are times when revival spreads to the streets for weeks on end but because it doesn't happen within the four walls of a church where there is ambient lighting and bottomless coffee, we don't recognize it.