Posts By This Author
Mitt Romney Ad Says President Obama Launched 'War on Religion'
08-10-2012
Republican presidential candidate Mitt Romney accused Democratic President Barack Obama of launching a "war on religion" in a television ad released on Aug. 9.
"President Obama used his health care plan to declare war on religion, forcing religious institutions to go against their faith," the ad's announcer states.
The ad pans to a shot of Romney on his recent visit to Poland saying, "In 1979, a son of Poland, Pope John Paul II, spoke words that would bring down an empire. Be not afraid."
It concludes, "When religious freedom is threatened, who do you want to stand with?"
What Was Romney Like as a Mormon Bishop?
07-27-2012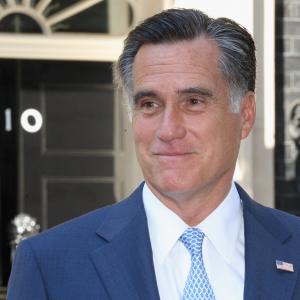 Though Mitt Romney talks little about his faith on the campaign trail, he grew up in the Mormon Church and spent years as a top church leader in Massachusetts. From 1986 to 1994, he was president of the Boston stake, an entity similar to a Catholic diocese. Before that, Romney was bishop, similar to a lay pastor, of congregations in Belmont and Cambridge. Each job included both organizational work and counseling.
After leaving the stake president position, Romney taught Sunday school for a year, then oversaw the church's programs for teenagers for around two years. Romney continues to tithe — giving 10 percent of his income to his church. In accordance with Mormon teachings, he does not drink alcohol, tea or coffee. He attends church services when he can. Romney's campaign did not respond to requests for comment on this story.
As a church leader, Romney ran the church with businesslike efficiency.
"He was very serious about doing an excellent job about things and he didn't suffer fools," said Helen Claire Sievers, executive director for the Harvard-affiliated WorldTeach, who was active in the church when Romney was stake president.