Sarahbeth Caplin has a bachelor's degree in English from Kent State University, and a master's degree in creative nonfiction from Colorado State University. Her memoir, Confessions of a Prodigal Daughter, was an Amazon bestseller in the "personal growth" category. Her work has appeared in xoJane, Huffington Post, and Christians for Biblical Equality, among other places. Beth lives in northern Colorado with her husband and fur kids, and blogs at www.sbethcaplin.com. Follow her on Twitter @SbethCaplin.
Posts By This Author
How Some Christians Mistake Honoring Jewish Culture With Appropriating It
08-29-2018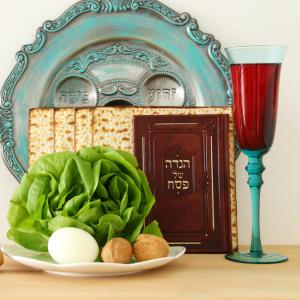 This is just one of the ways that many Christian groups think they are honoring Judaism and the Jewish roots of the Christian faith. But as someone with one foot in both worlds — a Christian with Jewish identity — honor is not what it feels like. Rather, it comes off as exploitative.