A native of Signal Mtn, Tenn., Sarah Kate Neall is a writer and former teacher. She works at an e-commerce startup and lives in New York. When she isn't packing a suitcase, she is probably organizing her closet.
Posts By This Author
Indulgence or Devotion? 'Babette's Feast' Offers Both
04-05-2018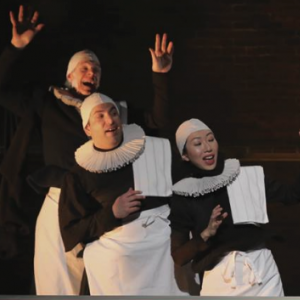 Rather than setting Babette's culinary art and the villagers' religious commitments in conflict, as if the ambitions of the spirit now succumb to the desires of the flesh, the play links the townspeople's devotion and Babette's art as necessary companions. They are more alive for receiving the gift, and Babette is the more beautiful for being allowed her generosity.