Saddia Ahmad Khan is deputy spokesperson of the Ahmadiyya Muslim Community.
Posts By This Author
My Mosque Was Vandalized in the Name of Jesus. Its Name Is 'House of Peace.'
12-22-2015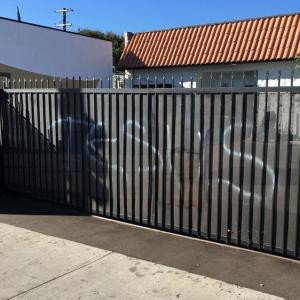 It was a Sunday that started off like most — a mad rush to get breakfast on the table, get the kids dressed, and head to our mosque. Dec. 13 was supposed to be a special day to honor the San Bernardino massacre victims at Baitul Hameed Mosque in Chino, the Ahmadiyya Muslim Community's Los Angeles center since 1987.