Ryan Galloway is recently graduated, newly-wed, expectant father who also happens to be a writer and journalist. In rambling about lessons learned through addiction, grappling with gender identity, and coming to terms with hypocrisy within his church community as well as himself, he wishes to lead readers into deeper contemplation on the things that they may as well struggle with. More of his writings can be found here.
Posts By This Author
Christianity Doesn't Need a Champion. We've Already Got One.
07-14-2017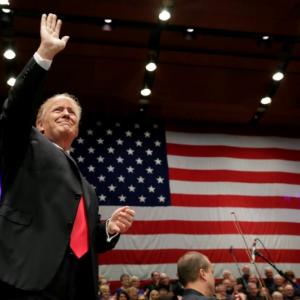 A Christianity that would vote for its own defense over the defense of those coming from war-torn countries, or the most in need among us, does not abide by the commands of its true champion — Jesus Christ.