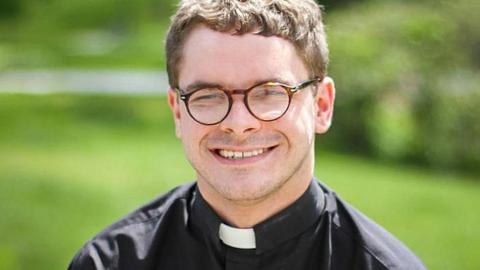 Robert W. Lee IV is a faculty lecturer at Appalachian State University and author of A Sin By Any Other Name: Reckoning with Racism and the Heritage of the South (Convergent, 2019).
Posts By This Author
Playing With Fire
, 08-05-2019
A conversation with Robert W. Lee IV, author of 'A Sin By Any Other Name: Reckoning With Racism and the Heritage of the South'
Da'Shawn Mosley: What inspired this book?
Robert W. Lee IV: I'm a pastor first. But the events in Charlottesville, and our nation's response, terrified me and inspired me to put pen to paper and say, "We gotta talk about this, because if we don't, our silence becomes complicity."
This summer marks the second anniversary of the white supremacy violence in Charlottesville. What is your read of where we are as a nation? Charlottesville will live in our collective history as an event of great horror. It was domestic terrorism. As we move forward, especially in the 2020 election, we're going to have to talk about the deep chasm of racism that exists in our country without using it as a pandering mechanism to get votes. It's important for us to care and be deeply concerned about these issues.
As a white man, how have you navigated wanting to be an ally and not be at the forefront of the movement while at the same time being catapulted into the public spotlight? It's a learning experience. I hate to put it like that, but it is.