Robert Downen is a reporter for The Texas Tribune.
Posts By This Author
'Genocides Start With Words,' Experts Warn as Antisemitism Rises
11-29-2022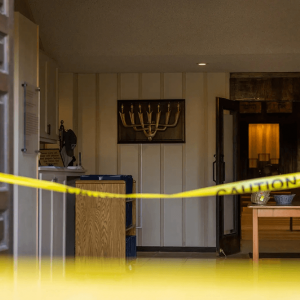 As other kids in Austin, Texas recovered from trick-or-treating on Halloween last year, Sarah Adelman worried about white supremacists, her mom, and their synagogue. After a series of antisemitic incidents around Central Texas, someone set fire to Congregation Beth Israel, where Sarah's mother, Lori, is a leader.