Robert Downen is a reporter for The Texas Tribune.
Posts By This Author
How Once-Fringe Christian Ideals Could Become Texas Law
05-04-2023
Already this legislative session, the Texas Senate has approved bills that would require the Ten Commandments to be posted in all public school classrooms and allow unlicensed religious chaplains to supplant the role of school counselors. Meanwhile, there are numerous efforts to eliminate or weaken two state constitutional amendments that prohibit direct state support of religious schools and organizations, a key plank of the broader school-choice movement.
'Genocides Start With Words,' Experts Warn as Antisemitism Rises
11-29-2022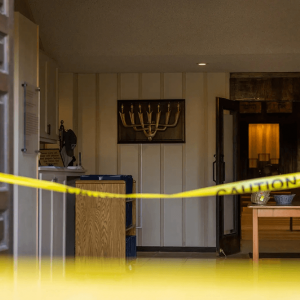 As other kids in Austin, Texas recovered from trick-or-treating on Halloween last year, Sarah Adelman worried about white supremacists, her mom, and their synagogue. After a series of antisemitic incidents around Central Texas, someone set fire to Congregation Beth Israel, where Sarah's mother, Lori, is a leader.