Robert Brenneman is assistant professor of sociology at Saint Michael's College, Vermont, and author of Homies and Hermanos: God and Gangs in Central America.
Posts By This Author
Kicking a Bad Habit
05-01-2012
Many in Central America say it's time to consider decriminalizing drugs.
IN LATE FEBRUARY, Guatemala's foreign minister, megachurch-pastor-turned-politician Harold Caballeros, announced that he had formally raised the topic of drug legalization with his U.S. counterpart, Secretary of State Hillary Clinton. That same month, Guatemalan Vice President Roxana Baldetti started a Central American whirlwind tour to raise the issue of legalization with heads of state from El Salvador to Panama.
Panamanian President Martinelli, the leftist administration of Mauricio Funes in El Salvador, Costa Rica's President Laura Chinchilla, and Honduran President Porfirio Lobo have agreed to meet to discuss the topic, though Baldetti cautioned that results "will not come overnight." Also joining the dialogue is Nicaragua's Daniel Ortega, the formerly Marxist president whose political resurrection coincided with a conversion to socially conservative Christian faith. Ortega professed to "fully share the concern" of the Guatemalan government. Caballeros' conversation with Secretary Clinton went nowhere, of course; the Obama administration is not about to act on such a hot-button issue, especially in the midst of an election year.
But the move was gutsy for a Guatemalan administration that was only in its second month of power. So far, most Latin American presidents have broached the topic of legalization only after leaving office. Former presidents Fernando Henrique Cardoso of Brazil and Vicente Fox of Mexico, both pro-business allies of the U.S. while in power, have been outspoken proponents of legalization in recent years and were members of the Global Commission on Drug Policy, whose 2011 report urged "experimentation ... with models of legal regulation of drugs." The emergence of such key proponents has likely opened up new political space to discuss what had been largely off-limits in formal U.S.-Latin America diplomacy talks.
The Cross and the Crossfire
04-01-2009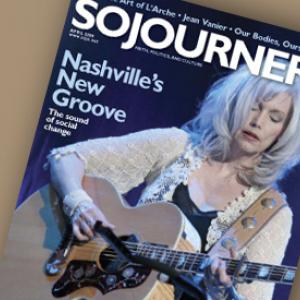 In Central America, Christians are countering gang and government violence armed only with faith and the belief that no one -- not even the worst criminal -- is beyond hope.