Donor Services Assistant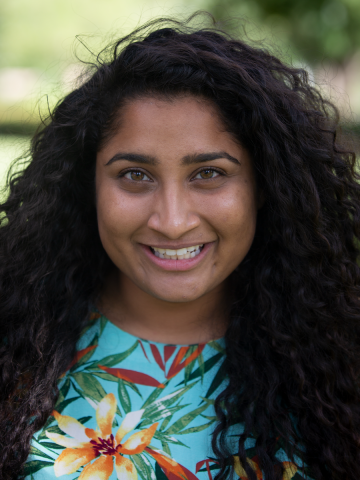 I was born and raised in San Ramon, California and graduated from Westmont College in Santa Barbara. Before joining Sojourners as the Donor Services Assistant, I spent my final semester in the Downtown Program for Social Entrepreneurship learning how to engage with social injustices in the local community, and interning at the County of Santa Barbara to develop grant-funded educational programing for unemployed community members.
After studying abroad in Turkey, Egypt, and Israel-Palestine in 2016, I came back to the US with a greater understanding of my own identity as a first generation Indian-American woman. This spurred my interest in implicit bias, prejudice, and colorblind racial attitudes in the context of the Church, and I found myself drawn to this work both in the Psychology Department as well as in Residence Life.
Although I grew up in the Pentecostal tradition, I have recently gravitated towards more contemplative streams of Christianity, and I love learning about interdenominational spiritual disciplines! Outside of the office you can find me leading worship on the piano, listening to podcasts about cults, or on the lookout for the best carrot cake in town.
To my "Cloud of Witnesses" that have come before me, shaped me, prayed for me; Indian Community Church of the Valley, Valley Christian Center, Westmont and the greater Santa Barbara Area-thank you for teaching me to think, feel, and love deeply. And of course, my mom, dad, and sister, who humble me with the reminder that peacemaking and justice-seeking begin within the family.