Rev. John L. McCullough is President and CEO of Church World Service.
Posts By This Author
Trump Wants More Cruelty at the Border
04-15-2019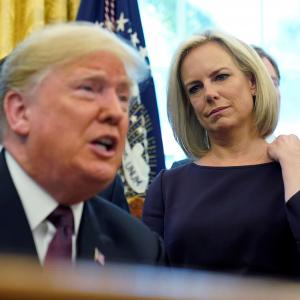 It will come as no surprise when President Trump continues his anti-immigrant agenda, ignoring well-established U.S. asylum law and putting children and families in harm's way even after Secretary Nielsen's abrupt departure. We know that President Trump forced Secretary Nielsen to resign to find someone willing to enforce even more cruelty at the border. The question now is what unchecked harm he will unleash after the purge of the Department of Homeland Security is complete.