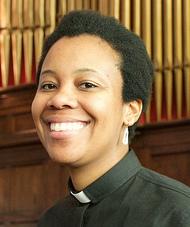 Named one of 15 Faith Leaders to Watch in 2015 by the Center for American Progress, Rev. Jennifer Bailey is an ordained minister, community organizer, and emerging Millennial leader in multi-faith movement for justice. She is a Founder of the Faith Matters Network a new interfaith community equipping leaders in the American South with tools to challenge economic injustice in local communities through story and action. Rev. Jen is currently a Nathan Cummings Foundation Fellow, an elite cohort of innovative leaders combatting issues of economic and social inequality with outside-the-box thinking. She is an ordained itinerant elder in the African Methodist Episcopal (A.M.E.) Church.
Posts By This Author
Creating Your Own Life-Changing Encounter
04-07-2015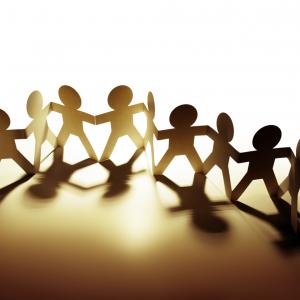 Last month I traveled to Selma, Ala., to commemorate the anniversary of the Selma-to-Montgomery marches. Fifty years ago, images of the "Bloody Sunday" brought the horrors of racial terrorism into the living rooms of the American public, as brutal images of marchers left bloodied and severely injured dominated the evening news. As a young African-American clergywoman and interfaith organizer, I am the fruit of the labor of civil rights pioneers in places like Selma, Ala., Greensboro, N.C., and Jackson, Miss. Today, the work continues through the organizing and activism of young people across the country catalyzing a 21st century interfaith movement for civil and human rights.
On April 14, I will join together with many of these young leaders in celebration of Better Together Day. An initiative of Interfaith Youth Core, Better Together Day amplifies the power of interfaith cooperation as a tool for positive social transformation.
This year participants are encouraged to have a conversation with someone with a different moral and ethical belief system than their own as a means of breaking down barriers and combatting bias. Research shows that when people get to know someone different from them, their sentiments toward that entire group shift for the positive. Put simply: Our biases decrease when our encounters with "the other" increase. The event could not come at a more timely moment. The headlines of major newspapers over the past 12 months, from the killing of three Muslim students in Chapel Hill, N.C., to the rise of the #blacklivesmatter movement, show that there is much work to do in confronting bigotry and systemic oppression in our nation.
I experienced the transformative power of interfaith encounter and exchange firsthand in the fall of 2009. Fresh out of college, I took a 6-month position as community organizing fellow at a small food justice organization in Nashville, Tenn. My assignment was to support a new campaign designed to engage religious communities as advocates in food deserts — communities with little to no access to affordable, healthy food. New to the South and to the working world, I arrived my first day with a stomach full of butterflies and anxiety. A woman with dark curly hair and slight Southern drawl greeted me at the door and my nerves immediately subsided. Her name was Miriam, and in a few short months, she would change the course of my life.