Rev. Cassandra Henderson is a licensed and ordained Baptist minister, scholar, activist, artist, and community organizer. She holds a Bachelor of Arts from Spelman College in Drama/Theatre, a Master of Fine Arts from Loyola Marymount University in Film Production, a Master of Divinity degree from Emory University's Candler School of Theology in Leadership in Church and Community, and a certificate in Black Church Studies. She is the Pastor for Children's & Youth Ministries at The Breakthrough Fellowship and the former Assistant Pastor of the historic Ebenezer Baptist church, spiritual home of the Rev. Dr. Martin Luther King, Jr.
Rev. Henderson has a particular passion for serving the society's most marginalized, including the economically and socially oppressed, children, immigrants, and the incarcerated. She has served as a mentor to incarcerated youth in northern California and most recently as a volunteer chaplain at Lee Arrendale State Prison for Women.
Posts By This Author
A Lenten Transfiguration
03-06-2017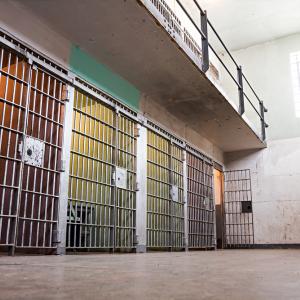 If our fasting from food does not compel us to consider and improve the circumstances of those who are hungry and fast involuntarily, then what purpose does it serve? If our abstaining from shopping for clothes does not cause us to consider and provide for the naked, and if our desire to improve our interpersonal relationships doesn't catalyze our engagement with those on the margins, how does this season of sacrifice serve the building of God's kingdom on earth as it is in heaven?