Regina Shands Stoltzfus is assistant professor of peace, justice, and conflict studies at Goshen College, Indiana, and was awarded the 2016 Spirit of Justice Award by the State of Indiana Civil Rights Commission, the state's highest civil rights honor. In 2001 she earned a master's degree in Biblical studies from Ashland Theological Seminary and is currently a Ph.D. candidate in theology, ethics and contemporary culture at Chicago Theological Seminary.
Posts By This Author
Tamar's Story
08-17-2018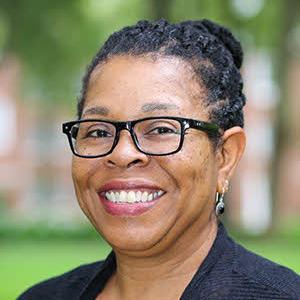 Beloved siblings, it is our right to be whole. Hear Tamar's story. Let her story be a reminder that privilege and power have devastating effects on marginalized bodies.
The Violence of 'Normal'
06-29-2016
Violence is a continuum. And it can start long before someone buys a gun.
As a nation, we expressed horror at the vile act of violence in Orlando, Fla., nearly coinciding with the one-year anniversary of more violence in Charleston, S.C. We mourn and debate stricter gun laws. Yet we ignore steps on the continuum to violence that has made such shootings almost routine.