Rashaad Thomas is a United States Air Force Veteran, freelance writer and poet who lives in Arizona. He was named Best Poet by Phoenix New Times in 2019.
Posts By This Author
As a Black Muslim Veteran, I Urge Biden to Close Guantanamo
09-09-2021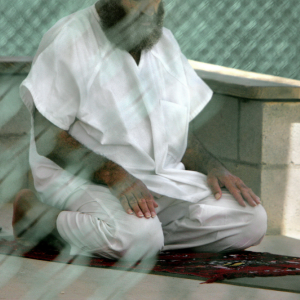 Muslim detainees at Guantanamo are "indefinite prisoners of war," held on suspicion of crimes they may or may not have committed. It would be easy to believe that Guantanamo is unique in regards to how it treats those the United States has deemed its enemies. But in reality, Guantanamo is an extension of the U.S. prison system.