Raphael Tsavkko Garcia is a Brazilian freelance journalist published by Al Jazeera, Foreign Policy, World Politics Review, Vice, among other news outlets.
Posts By This Author
Is Brazil Becoming an Evangelical Theocracy?
01-02-2020
Bolsonaro is forming alliances and shaping policies according to conservative evangelical religion.
Under Brazil's New Government, Islamophobia Continues To Rise
04-08-2019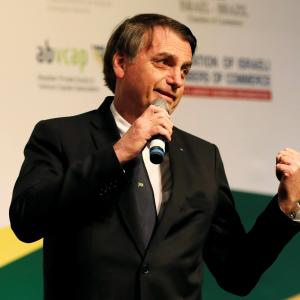 According to Francirosy Campos, anthropologist and professor at the University of São Paulo (USP), the main problem faced by Muslims in Brazil is prejudice and threats, many of them made on social networks, particularly on Facebook.