Rachel Sturges lives in Canton, N.Y., with her husband and two sons. Her writing has appeared in Commonweal, Earth Island Journal, and Literary Mama. She is working on a collection of essays called Backyard Studies.
Posts By This Author
Raising Children for a Future We Can't Quite Imagine
07-14-2020
I worry my children will be stunted by the solitary nature of our lives. Like how a tree during a hard season slows its growth, a ring for a year of strain nothing more than a thin encasement, the depth of skin. We've spent months in isolation, only briefly in the midst of others, but never close enough to touch.
The Unspeakable Grief, the Unshakable Heavens
04-06-2020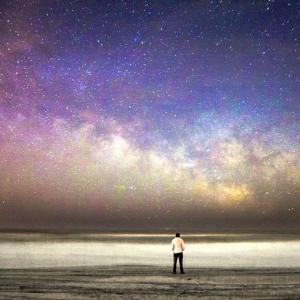 As the plague continued to spread with every cough, they blamed a lunar eclipse and the malignant forces of Saturn, Jupiter, and Mars for deadly vapors arriving on currents of air, passing into the blood stream. They hypothesized that this "corrupted air … penetrates to the heart" and "destroys the life force." From where else could this curse have come? A product of "divine will" they decreed, and urged the people "to return humbly to God."