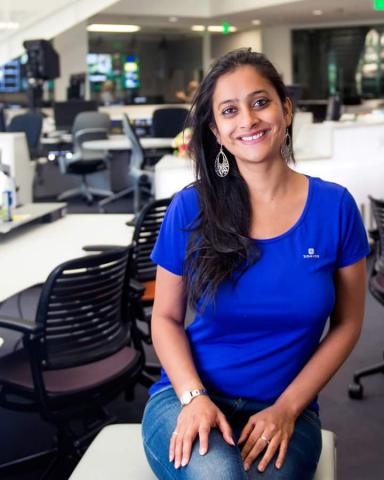 Priyadarshini Sen is an independent journalist based in Delhi. She writes for India and U.S.-based media.
Posts By This Author
The Women of Kochi Have Gathered To Bead Rosaries for 200 Years
02-09-2021
Turning beads into elegant rosaries isn't merely Vilma Antony's sustenance. It's her spiritual calling.
As Faith Leaders in India Shun COVID Dead, Sagai Nair Offers Last Rites
09-30-2020
Death does not scare Sagai Nair. She lowers the deceased into coffin boxes, carries them by foot to the graveyard with five other volunteers, uses a shovel to dig six feet inside the earth, and recites verses from the Bible for the grieving families. After paying her last respects, she burns her protective gear, sanitizes herself, and prepares for the next burial. In a coronavirus hotspot, 47-year-old Nair is the only woman in India burying the dead—a traditionally male-dominated occupation.