Posts By This Author
Ending Implicit Bias
11-13-2014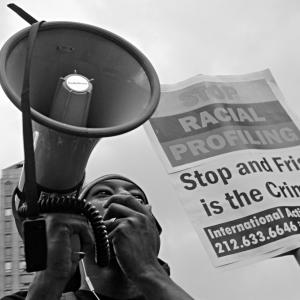 The other night in Central Park, three African-American young men were stopped by a police officer and asked if they had or were selling drugs. The answer was "No!" They were three students from Columbia University making their way from the East Side to the West. This tale unveils the problem of implicit bias in our society today.
The reason the three college students were stopped in Central Park was because they were "walking while being black." Because of New York's stop-and-frisk practice that targets black and brown young men, a growing number of African-American and Latino youth are being introduced into the New York state criminal justice system daily.
The statistics are staggering. African Americans are incarcerated at six times the rate of whites in the U.S. prison system. One out of every 15 African Americans over 18 years old are incarcerated, while 1 out of every 106 white males of the same age are incarcerated. In The New Jim Crow, Michelle Alexander argues that there are more African Americans in the criminal justice system than were enslaved in 1865. As Jim Wallis has argued, racism is America's original sin.