Peggy Payne is the author of three novels on the intersection of sex and spirituality: Cobalt Blue, Revelation, and Sister India. Her website is www.peggypayne.com.
Posts By This Author
A New Kind of Virginity
07-03-2014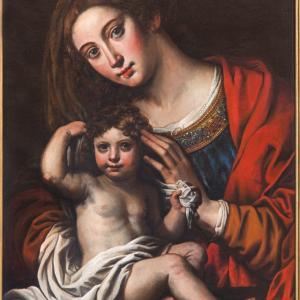 In her first televised interview in more than a decade, Monica Lewinsky (who needs no introduction) says she was "a virgin to humiliation" at the time she made highly explicit world news about her White House trysts with then-President Bill Clinton.
Lewinsky may have coined a new term here in this National Geographic documentary on the 1990s. (And if she's trying to change the subject for which she is so unfortunately known, this was not a good choice of words.)
The word virgin, in addition to its usual meaning, uses sexual inexperience as a metaphor for a state of being unviolated, untainted, innocent, clean. That association is damaging. It suggests that sex is bad, that it's always a violation. I think most can agree that this is not true.
The concept of virgin birth — which occurs in more than one religion — does not argue for sex being a bad idea, though it can easily be taken that way; such an event can instead simply show that the child's father is divine. In addition, Catholic doctrine of Immaculate Conception does not mean that the birth came about by a "cleaner" method than the usual biological one; this is instead a belief in Mary as a person born without sin.