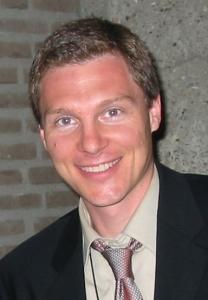 Paul Alexander (Ph.D, Baylor University) is the professor of Christian ethics and public policy at Palmer Theological Seminary of Eastern University and the director of public policy for Evangelicals for Social Action.
He co-founded Pentecostals & Charismatics for Peace & Justice (PCPJ) (www.pcpj.org) and authored the award-winning book, Peace to War: Shifting Allegiances in the Assemblies of God and Signs and Wonders. The three books that he has edited include Trajectories in the Books of Acts (2010), Pentecostals & Peacemaking: Heritage, Theology, and the 21st Century (2012), and Christ at the Checkpoint: Theology in the Service of Justice and Peace (2012).
Paul is a fellow in the Shalom Hartman Institute in Jerusalem. He recently received a grant from the John Templeton Foundation to research Christians engaged in high-risk social action in Palestine, Colombia, Guatemala, and various U.S. cities. He is currently producing a documentary and writing a book about Palestinian Christians and the Israeli/Palestinian situation, and also writing Spirit Empowered Peace with Justice—a theological ethics book with Eerdmans Publishing.
Paul has delivered keynote addresses related to human rights, peacemaking, and justice in The Hague, Netherlands; Pune, India; and Bethlehem, Palestine, as well as throughout the U.S. He edits the Pentecostals, Peacemaking, and Social Justice book series (Wipf & Stock Publishers), Pax Pneuma: The Journal of PCPJ, and is on the editorial board of PRISM magazine. Paul and his wife Deborah have been married for 19 years and have three children.