Patrick McGann is Director of Strategy and Planning for Men Can Stop Rape.
Posts By This Author
It's On Us: Healthy Masculinity and Sexual Assault Prevention
03-20-2015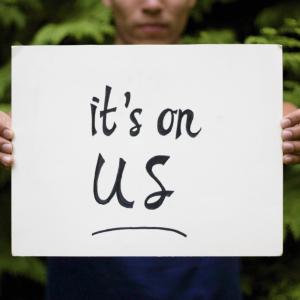 A valuable part of bystander intervention work in communities and schools, then, is helping men and boys understand how unhealthy social norms of masculinity can prevent them from intervening to stop sexual assault. Healthier forms of masculinity, however, can help boys and men become part of the solution by practicing prevention. As part of our Healthy Masculinity Action Project, we have developed some core values and actions to spread the message of healthy, nonviolent masculinity:
recognizing unhealthy, risky, and violent masculine attitudes and behaviors that are harmful to the self and others

replacing unhealthy masculine attitudes and behaviors with emotionally intelligent attitudes and behaviors that respect the self and others

learning to empathize with the self and others

supporting gender equity and other forms of equity

learning and using emotional and social skills to constructively challenge unhealthy masculine attitudes and behaviors expressed by others
At MCSR, we don't believe that men are naturally or biologically violent, or that somehow the need to kill, maim, rape, and more generally dominate is written into the language of our genes. If no genetic code binds us to violence, if no destiny of murder and mayhem irrefutably awaits us, we can choose to intervene when faced with unhealthy, harmful masculine attitudes and behaviors. We can choose healthy masculinity and present it as choice for men and boys. It's on us to do so.