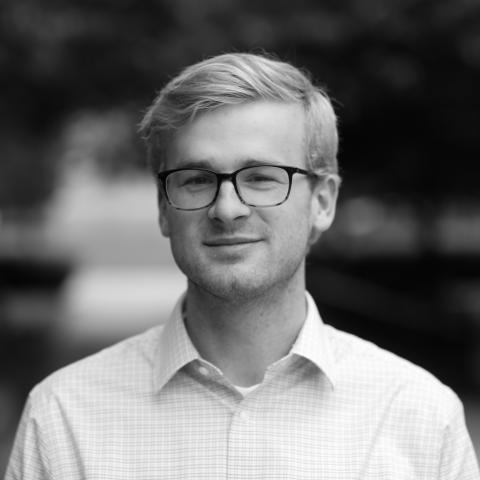 Patrick Hubbard comes to Sojourners after graduating from Taylor University with a degree in Political Science, Philosophy, and Economics. During his time in college Patrick spent a semester studying and working in DC, developing a deep love and appreciation for the city, its people, and, yes, even its public transit system. He is happy to be back and working for Sojourners, where he hopes to continue to develop his commitment to justice and civic engagement.
He is especially interested in economic and health policy, international nonviolence, immigration, and global economic development. He loves reading and writing about these and other subjects, and cares deeply about the Christian call to see the image of God in everyone. Patrick has previously held internships with a DC-based consulting firm working with education and international development coalitions, and an international relief nonprofit doing data analysis and staff education work.
Patrick is an avid fan of rock climbing and alpinism, running, reading, soccer, and tennis. He loves spending time in the city of DC and exploring its neighborhoods and metro stations. He is a huge fan of all types of literature, and his favorite books are Never Let Me Go by Kazuo Ishiguro and The Divine Comedy by Dante Alighieri.