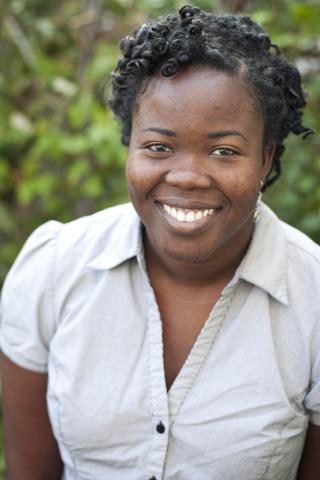 The tag line to Nicole's blog-- "do [i] ever stop migrating?"-- is a telling description of her journey to Sojourners: telling, both on account of her love for Alfred Hitchcock and other classic cinema as well as her ping pong around the United States.
Nicole was born in Jamaica but grew up in the central Florida area, and later studied psychology at Mercer University in Georgia (go Bears!). Most recently, Nicole completed her Master's degree from Fuller Theological Seminary, studying urban work and international development.
Serving Sojourners as the Executive Assistant, Nicole moves back east to continue her interest in issues of immigration and advocacy, intersecting faith and social engagement.
When she is not working, you will most likely find Nicole exploring the city on the Metro, at the farmers market or an ice cream store, or baking desserts in the kitchen.
You can follow Nicole's musings on social justice, movies, and everything in between on Twitter (@rareblackbirds) or at her blog page, a nesting place.