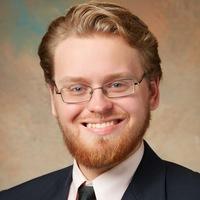 Nicholas Sooy is chief editor at In Communion, website of the Orthodox Peace Fellowship, and a teaching fellow at Fordham University in New York City.
Posts By This Author
An Embrace of Solidarity in the Horn of Africa
09-24-2018
Christians in Ethiopia, Eritrea 'praise God for helping us see this day.'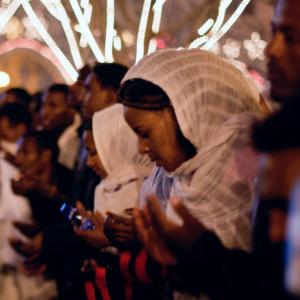 A NEW VISION for peace has broken out in the Horn of Africa. For nearly two decades, Ethiopia and Eritrea have been locked in one of the most intractable conflicts in Africa. From 1998 to 2000, nearly 75,000 people on both sides were killed in the war.
That changed in July when Ethiopian Prime Minister Abiy Ahmed and Eritrean President Isaias Afwerki signed a joint declaration of peace and friendship, which ended the war and promised cooperation. Abiy declared, "There is no border between Ethiopia and Eritrea. Instead, we have built a bridge of love."
The stalled peace process rapidly progressed after Abiy was elected in April. Phone lines have reopened between Eritrea and Ethiopia, and flights between the two neighbors have resumed after 20 years. Families separated by the war are now able to communicate and reunite; many Ethiopians in the diaspora may now return home.
Abiy's philosophy is that everyone should be included in the peace process. Speaking at a dinner with Eritrean President Afwerki, Abiy defined the idea of medemer (inclusion and multiplicity) in the peace process as "[t]ender love instead of abject cruelty, peace instead of conflict, love over hate, forgiveness over holding grudges, pulling instead of pushing ... Handled wisely, our differences are our assets."
Abiy's commitment to an inclusive process is rooted in his doctoral studies at the Institute for Peace and Security in Addis Ababa, where he focused on the role of religious communities in overcoming conflict. Abiy has highlighted the central role religion must play in reconciliation efforts between the two nations.
Ethiopian and Eritrean religious leaders have long worked for peace, even as political solutions lagged. Catholic bishops have asked every parish to offer special prayers and to organize events for peace. Cardinal Berhaneyesus Souraphiel, head of the Ethiopian Catholic Church, commented, "It is very pleasing to the Catholic Church that the prayers of the people of both countries have been answered ... steps taken so far by both governments prove that Africans have the wisdom to solve their problems themselves. The Catholic Church will continue to pray both for Ethiopia and Eritrea."