Morgan Lee (@mepaynl) is the host of Christianity Today's weekly current events podcast, Quick to Listen.
Posts By This Author
Minister of Loneliness
01-23-2019
A black pastor tried to break through the isolation in a small Southern town. Would his neighbors reciprocate?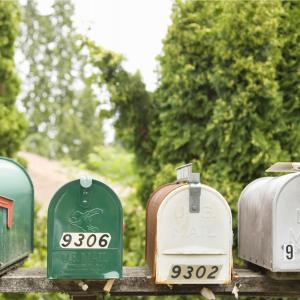 ONE SUNDAY MORNING at a small church in rural North Carolina's Blue Ridge Mountains, a congregant discovered a snake slithering under the pews. Without interrupting the sermon, he picked up the snake and took it out of the sanctuary. When the service ended, the pastor, Brandon Wrencher, heard about what happened.
He laughed.
"We're not snake handlers—up the street is a Pentecostal church," said Wrencher. "They do not tell you these things in seminary. I did not prepare."
There were a lot of things in Todd, N.C., for which Wrencher was not prepared. The unincorporated community of several hundred people sits about 30 miles from the Virginia state line and 20 from the Tennessee border, just outside the Cherokee National Forest. Todd boasts a couple of churches, a bakery, a closed-down general store, and zero stoplights. Wrencher estimates that half the population is over 50.
Social poverty
When Wrencher, his wife, and their children moved to Todd in 2013, the minister had to install a personal cell phone tower on his property so his family could get service at home. But more significant to Wrencher, who had previously worked at a predominantly African-American church, was the loneliness of his new ministry. That included both his own loneliness as one of the few African Americans in Todd and the widespread loneliness he discovered in the community.
"I knew it was all white. I knew it was rural," said Wrencher. "I knew this church had started this intentional community and was trying to do revitalization work in the community and the church. I didn't know anything beyond that."
Todd's problems quickly hit him. A once-vibrant timber industry was no more. The community was suffering from hunger and land neglect. But most devastating was what Wrencher called "social poverty."