Mick Atencio is a queer and trans nonbinary artist and theologian. They are the author of (re)love and are currently working towards an M.Div. at Virginia Theological Seminary.
Posts By This Author
The Trinity Delights In My Unique Trans, Nonbinary Identity
06-06-2023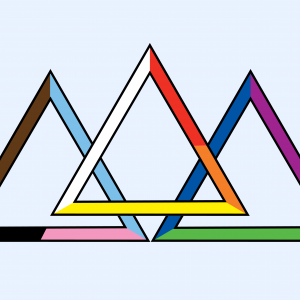 My trans nonbinary identity means freedom to step outside of the gender binary. My gender does not define me first; rather, I am first a human and a beloved child of God. This trans nonbinary identity and my Christian faith have always been intrinsically linked; my experience of queer joy is not separate from the joy I have in my salvation. I think of this joy through a trinitarian lens: At its core, my queer joy is the joy of knowing the Father has created my unique identity and calls it very good, that Christ "queers" or subverts the norms of this world, and that the Holy Spirit is continually forming me to love this world as my full self.