Michel Chambon, a Catholic theologian and anthropologist, studies the growth of Protestantism in China. He has made regular visits to China, Taiwan, and Hong Kong for the past 16 years.
Posts By This Author
'Kill the Chicken to Scare the Monkeys'
02-21-2019
Chinese Christians feel the heavy hand of increased state control.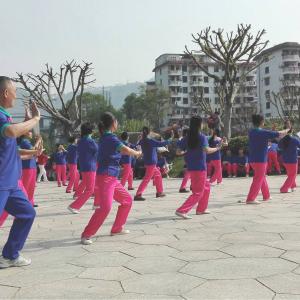 HUMAN RIGHTS MONITORS have been raising alarms about the treatment of Christians in China. A report from Open Doors World Watch List said that Asia is "the new hotbed of persecution for Christians." Some Chinese church leaders are saying, "It's the worst since the Cultural Revolution ended in 1976," according to an Open Doors spokesperson.
Over the past 30 years, China has undergone one of the largest social and economic transformations ever seen. Nearly a billion people moved from peasantry to a modern middle-class lifestyle. While this change involved enormous economic progress for many people, it also entailed massive migrations, deep reorganization of family structures, and extensive urbanization. These came with growing social inequalities, rampant corruption, and environmental disasters.
In 2012, Xi Jinping was appointed as the new general secretary of the Communist Party; he became president in 2013. Xi has required extreme party loyalty and encouraged various economic reforms. Although his policy reduced corruption and smoothed the country's transition, the changes have not protected China from a concerning economic slowdown.
In the context of this massive transformation, what specific difficulties affect Chinese Christians?
China has gained more Christian believers over the past 40 years, with the number of Chinese Protestants increasing by an average of 10 percent per year since the late 1970s, but Christians still represent only 2 to 4 percent of China's population. Despite their increase, Christians are neither a threat to social cohesion nor a major political challenge to Beijing. The state is far more concerned about a trade war with the U.S., China's aging population, and environmental damage. And, despite its communist legacy, Beijing is not specifically obsessed with religion, or Christianity in particular.